Streamline Data for Seamless Collaboration
A secure and collaborative web-based digital experience
A web-based digital experience, powered by Fast Radius
Enhance productivity with centralized data access
Streamline project files and workflows
Secure collaboration and project management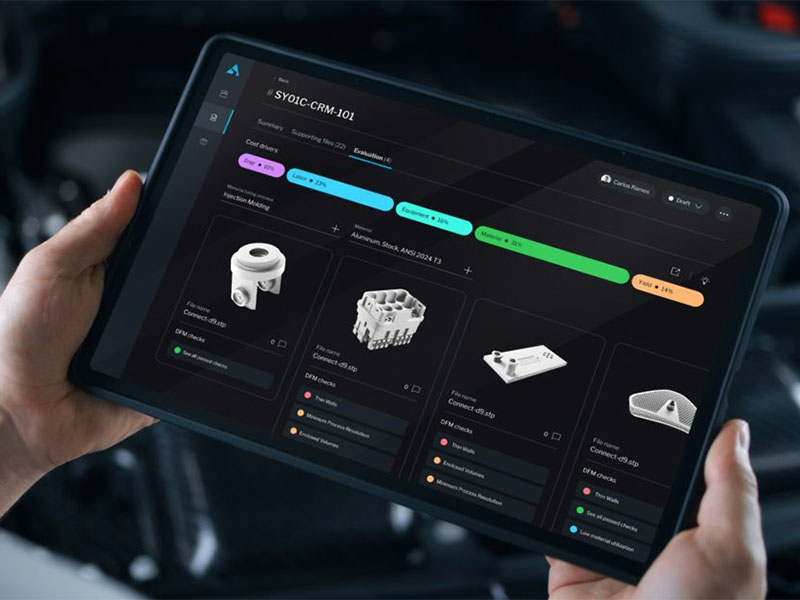 Manage Your Manufacturing Data
Project Management Tools: All projects are organized and searchable by folders to allow for ease of visibility.
Collaboration Tools: Each project can be utilized internally and externally, using tool data to drive decisions.
Job Updates: Notifications are sent when new project files are released. All engineering changes are logged and communicated.
Benefits of SyBridge Connect
Accelerated Upgrades: As new features and functionalities are released, you'll be the first to get notified.
Unlimited Licenses: All companies on the platform have the benefit of adding as many members of their team as they like.
Mobile Friendly: Built for the manufacturing space, SyBridge Connect was made for managing your data on the go.

Privacy and Security: All data is encrypted with industry-leading TLS v1.3 by 128-256-bit AES encryption. Access is protected by 2-Factor Authentication (2FA) and Customer Identity and Access Management (CIAM).
How It Works
Scan
Scan the QR code using your phone and launch the portal.
Access
Select and view all files related to your tools.
Collaborate
Use tool-to-data for initiating repairs and maintenance.